We are not brain surgeons,
But we do support them.
We are not brain surgeons,
But we do support them.
hipaa-compliant

and


accessible 24/7/365
You work hard to best serve your patients.
So do we. With best-in-class technology and
infrastructure, notifyMD® is the medical answering
service built for serving small practices and
multi-specialty networks alike.
About Us
you call the shots with the notifymd®app
There when you need us and on call when you
don't, the notifyMD® app puts you in total control
of when your care coordinator steps in. So if you
can't answer? We can! And if you've got it —
notifyMD® is just a tap away.
Our Partners
Here are some of the healthcare organizations that have chosen notifyMD® as their partner for success in patient communication.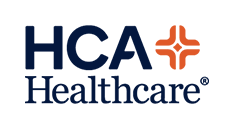 Technology
notifyMD® utilizes a proprietary call-handling platform called ECHO which was designed and written by notifyMD® to ensure our customers do not have to rely on software vendors for account-driven enhancements. Our software platform is a robust call-handling application that guides our live agents logically through the call for a professional, comprehensive customer support solution.
We switched our answering service to notifyMD® three years ago. Our only regret is that we didn't make the switch sooner.
-BRENDA C. PRACTICE ADMIN , FREDERICK, MD